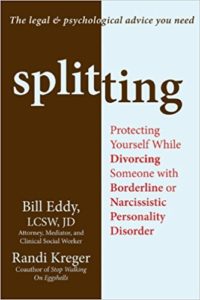 Again, in honor of BPD awareness month, we thought some more information on BPD would be appropriate.  Here, then, is some information regarding divorce and BPD.
First, the book "Splitting." see above, is a must-read. Order it here.  The book also deals with Narcissistic Personality Disorder.
Also, make sure to consult the National Education Alliance for Borderline Personality Disorder website here.