Boston Family Law & Estate Planning Attorney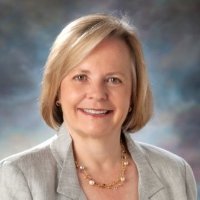 Attorney Sheryl Dennis has been practicing family law for more than 24 years. Over this time, she has helped scores of family members resolve complex legal issues with a high level of skill, professionalism and compassion. Employing the tenets of collaborative law and mediation, Ms. Dennis' work with her clients results in the best possible outcomes for all involved.
Ms. Dennis is a member of the Boston and Massachusetts Bar Associations, the Massachusetts Council on Family Mediation, the Collaborative Law Council and the National Association of Parent Coordinators. She is also a principal in the Center for Problem Resolution, Inc. which has been approved by the Superior Court and Probate Family Courts of Massachusetts as a provider of court-connected mediation services.
Ms. Dennis brings significant litigation experience to the practice. Whether it is conducting a cross-examination, giving a closing statement, or arguing motions, Ms. Dennis feels quite at home in the courtroom. She has recently been invited to lecture on discovery issues for a prestigious legal education series.
In addition, she was a featured speaker at the annual 2007 Fall Conference of the Massachusetts Council for Family Mediation on the subject of prenuptial agreements along with partner Jonathan Fields.
Ms. Dennis recently appeared on Boston's highest rated radio morning show, "Matty in the Morning," on KISS-108 FM, to discuss prenuptial agreements. Ms. Dennis was recently admitted to the United States Court of Appeals for Veteran's Claims.
Education
Ms. Dennis received her J.D., cum laude, from the New England School of Law, and her B.A. from Methodist College. Ms. Dennis also obtained a degree from the Western New England School of Law estate planning and elder law LL.M. program
Contact Attorney Sheryl Dennis for a confidential consultation.
Check out my interview, Expert Advice on Estate Planning for Homeowners on Mass Realty, one of the top sites for Massachusetts real estate, including Weymouth, MA real estate. Mass Realty also services Rhode Island homes for sale and New Hampshire real estate.